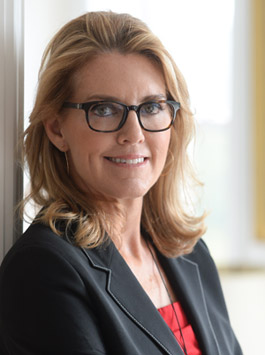 Photo: Tobias Everke
Witness To The

Revolution


Radicals, Resisters, Vets, Hippies, and the Year American Lost its Mind and Found its Soul
NOW AVAILABLE IN PAPERBACK
A riveting story of America in the turbulent year when the 60s ended, and the nation teetered on the edge of revolution.
As the 1960s drew to a close, the United States was coming apart at the seams. The death toll in Vietnam was approaching fifty thousand, and the ascendant counterculture was challenging nearly every aspect of American society — from work, family, and capitalism to sex, science, and gender relations. Witness to the Revolution, Clara Bingham's unique oral history of that tumultuous time, unveils anew that moment when America careened to the brink of a civil war at home, as it fought a long, futile war abroad.
A Time Magazine best paperback of the year

Named one of the 40 best books of the year you must read immediately

Named one of the best books of the year

"…gripping… valuable and entertaining."

---
Recent Articles by Clara Bingham
"Code Names and Secret Lives: How a Radical Underground Network Helped Women Get Abortions Before They Were Legal"

As restrictions on abortion sweep the country, and Roe v. Wade is under attack, a look back at the covert service called "Jane."
READ THE FULL ARTICLE ON VANITYFAIR.COM
---
"The Whole World Is Watching: An Oral History of the 1968 Columbia Uprising" – Vanity Fair
In April 1968, hundreds of students at Columbia University took over campus buildings in an uprising that caught the world's attention. Fifty years later, they reflect on what went right and what went wrong.
READ THE FULL ARTICLE ON VANITYFAIR.COM
---
"Peter Coyote: Voice of the Vietnam Generation" – LitHub
Clara Bingham asks a counterculture legend about narrating a hard history.
READ THE FULL ARTICLE ON LITHUB.COM
---
"Trump/Nixon: will 2016 make us witnesses to another revolution?" – The Guardian
In 1969, a divisive president appealed to the 'silent majority'. As the new Republican nominee invokes the phrase, a new oral history offers lessons.
READ THE FULL ARTICLE ON THEGUARDIAN.COM
---
"Anger Redux" – New Blog Post on HuffingtonPost.com by Clara Bingham
On a sunny spring day in May 1970 more than a thousand young peace activists gathered to march from Wall Street to Federal Hall in Manhattan. Four days earlier, 13 Kent State students had been shot — four of them fatally — by the Ohio National Guard during a protest against the recent American invasion of Cambodia. New York City's liberal Republican Mayor John Lindsay (derisively called "the Mayor of Hanoi" by his conservative enemies) ordered flags in New York City to be flown at half-mast in memory of the slain students at Kent State.
READ THE FULL ARTICLE ON HUFFINGTONPOST.COM
---
Witness to the Revolution is a New York Times Editors' Choice!
"Bingham's big take is brave, brash and bold."
—Elle Magazine
"Excellent oral history of the tumultuous events of 1969 and 1970…[Clara Bingham] does a fine job conjuring the sense of a looming apocalypse…It's surprising to be reminded how many of the decade's signature events occurred in a single year. Woodstock. The trial of the Chicago Eight. The My Lai massacre. The first efforts to publish the 'Pentagon Papers.' Altamont. The rise of the Weather Underground. The invasion of Cambodia. Kent State. The bombing of the Army Math Research Center in Madison, Wis. Witness to the Revolution offers an impressive list of actual witnesses to these events and more, including some sharp contextual asides explaining the rise of the antiwar movement and the fallout from its messy end…Especially for younger generations who didn't live through it, Witness to the Revolution is a valuable and entertaining primer on a moment in American history the likes of which we may never see again."
—Bryan Burrough, The Wall Street Journal
"A gripping oral history of the centrifugal social forces tearing America apart at the end of the '60s…This is rousing reportage from the front lines of US history."
—O: The Oprah Magazine
"Enthralling and brilliant chronology of the period between August 1969 and September 1970."
—Buffalo News
"The familiar voices and the unfamiliar ones are woven together with documents to make this a surprisingly powerful and moving book."
—Jon Wiener, New York Times Book Review
"[Clara Bingham] captures the essence of these 14 months through the words of movement organizers, vets, students, draft resisters, journalists, musicians, government agents, writers, and others… This oral history will enable readers to see that era in a new light and with fresh sympathy for the motivations of those involved. While Bingham's is one of many retrospective looks at that period, it is one of the most immediate and personal."
—Booklist
"An engrossing oral history of the youth rebellion of the 1960s… [a] remarkable account of the anti-war movement… There are revealing stories about Weathermen on the lam, government sabotage and surveillance, courtroom theatrics, police riots, President Richard Nixon's late-night meeting with protesters at the Lincoln Memorial, the Pentagon Papers, and the incessant organizing behind events that "would profoundly and permanently change the nation." The cast is a who's who of the '60s: Daniel Ellsberg, Jane Fonda, Julius Lester, and others, from undercover FBI agents to rock musicians, most of whom offer sharp insights into the period… People like Bingham (b. 1963), who "missed the party," may be astonished by aspects of this tumultuous story. Baby boomers will find themselves infuriated once again by vivid accounts of the My Lai massacre, the Kent State and Jackson State shootings, and other tumultuous events."
—Kirkus Reviews [STARRED REVIEW!]